ABOUT  STUDIO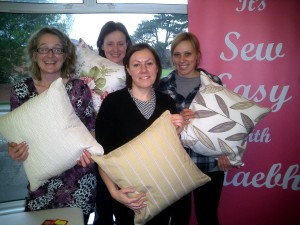 It's Sew Easy Studio was opened in August 2010 by Maebh Walsh.
Maebh Walsh brings  her sewing school, more than 30 years experience as a sewing teacher and fashion designer.
ABOUT MAEBH
Maebh started teaching sewing (dressmaking and soft furnishings), in Stillorgan and Blackrock, working with both adults and teenagers, in the 80s.
Her students ranged in experience from complete beginners to competent sewers, who wanted to further develop their skills.
In 2008, she began working in Dun Laoghaire, at Roisin Cross Silks, where she taught her students how to make their own clothes, curtains, roman blinds, cushions and much more. During this time, Maebh designed a class aimed specifically at Transition Year Students. This proved an enormous success with the teenagers.
Maebh brings to her sewing classes all the benefit of her talent, skills and experience as a fashion designer. Having graduated with 1st Class Honours from the Grafton Academy of Dress Design, Maebh started her own Design Business "The Shed" with fellow graduate Rosemary O'Connell. In 1983, John Rocha invited them to move to the Irish Fashion Design Centre, in Galleria, and later the Powerscourt Townhouse Centre and it was here that Maebh created her own label, "MAEDB".  She also spent 3 years in the US gaining further experience. After her return to Ireland, she continued to design and make up special occasion wear, but focused more and more on teaching.
"It's Sew Easy with Maebh".
Louise Newman – Art Classes
Louise Newman began her studies at San Jose State University,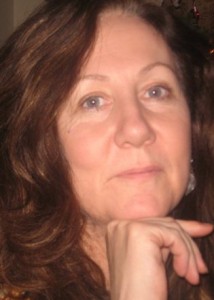 California. After returning to Ireland in 1992 she went on to receive
a National Diploma & Degree in Fine Art from A.D.T As well as working
at her craft and exhibiting ,Louise runs Creative Workshops and
Introduction to Painting classes. It is her intention to continue to
be informed by her observations and feelings about that which
surrounds her, both visibly and metaphysically and to bring that
knowledge to her students. Louise appeared on R.T.E. OPEN HOUSE in
collaboration with Irish Arts Review Emerging Artist of the Year
Competition 2004 and her work was highlighted at the Eigse Carlow Arts
Festival in 2005. Her work can be found in many private and public
collections including Bank of Ireland, Ministry of Defence, Irish
Credit Unions, the European Patent Office, Munich, Flynn Group Hotels,
The Blackrock Clinic, the O.P.W amongst others. You can find more
information on
Louise at www.louisenewman.net.