>>Click Here for Bag Making Class Dates
Description:
Would you like to design and make beautiful and original cushions.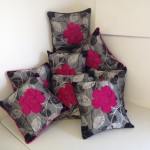 We will show you what you can do, what fabrics to use and how to combine them to introduce some creativity to your interiors.
We cover:
Making a Designer cushion
Embellishing using different techniques
Inserting zip
Making piping
Inserting piping
All materials and equipment will be provided.
By end of course:

You w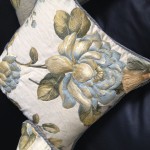 ill have created a designer, stuffed, piped cushion.
>>Click Here for Cushion Making Course Dates
To Book  (call 087 953 68 18)