I gathered for you some ideas, free patterns and tutorials that you could use for some Easter sewing
1.Funny Bunny
Funny Bunny has button eyes and his little head is sewn on by hand, so he's not the right choice for babies or young toddlers who are still rough on their toys. He'd make a great friend for older toddlers and children, as well as any young-at-heart adults you know.
Full tutorial and pattern is available at sew4home website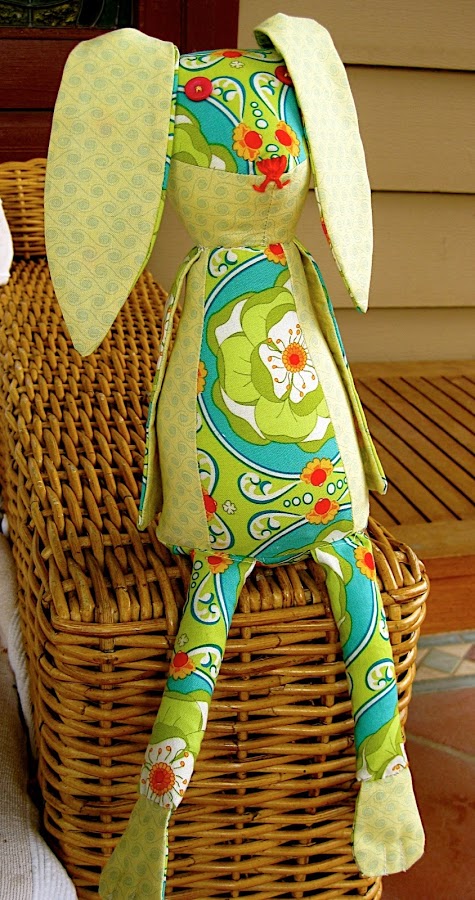 2. Two Easter Bunnies
Using this pattern, you can sew two different versions of Easter bunny: a very simple version and another one with arms and legs and a more detailed face. The simple version is really very easy – absolutely perfect for beginners. And the other version is only a tiny little bit more  fiddly – but not really difficult.
The tutorial and pattern is available from blog.revoluzza.com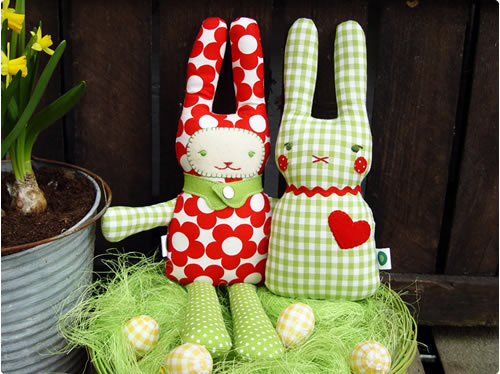 3. Really complex Easter Bunny
This is more complex project.  To add into this complexity, the tutorial is not in English..  Those of you who have some sewing experience  should be able to make it:)
The tutorial and patterns are available here.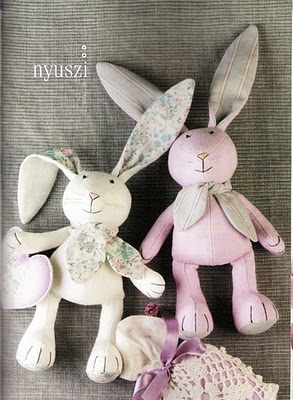 4. Cute bunny pattern
Check out this tutorial. It is a really cute bunny. The full tutorial is available here.