This year my christmas tree an the windows will be full of stars. Big ans small christmas stars. I can accross this tutorial and realy liked the idea.
You would need a thick sturdy pater, scisors, double sided tape and lots of patience.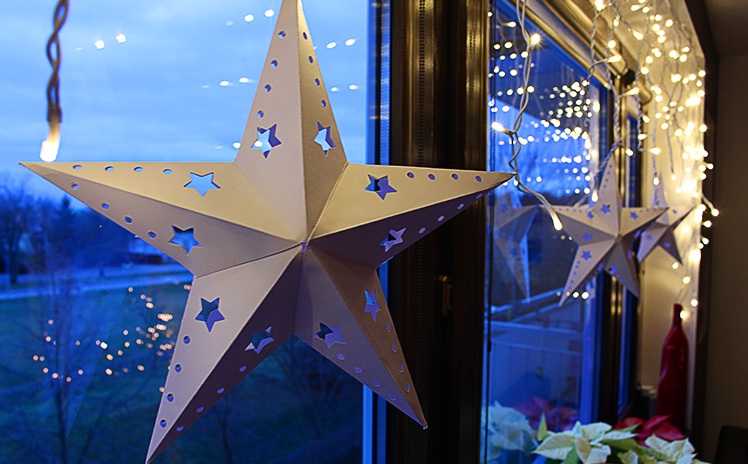 If you want the pattern dn a few photos of how it looks – check it here a the following link: Paper Christmas Star
All thanks to Twoje DIY tutorial. For more photos (and instructions in foreign language go directly to that blog ).