Today few more DIY projects for Christmas and not only for Christmas. They can be adapted for any time of the year.
The fist one, for example, is for cold days, that as we know come long time before Christmas. Who doesn't know these cold evenings that feel living outside without any shelter whatsoever.  Did you ever have visitors to your place  sitting with shoes, sweater, blanket, etc. and shivering?  Well, if this sounds familiar you might be interested in this handy little project.
DRAFT STOPPER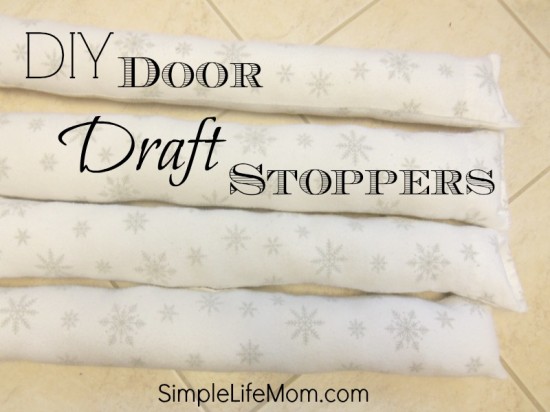 Read more here: http://simplelifemom.com/2014/12/03/diy-door-draft-stopper/
On this blog I found this super cute Christmas Pillow. I believe it was made out of a rug I never used (it had pink and blue flowers on the inside).  The texture is interesting and  sort of reminds of snow.
CHRISTMAS PILLOW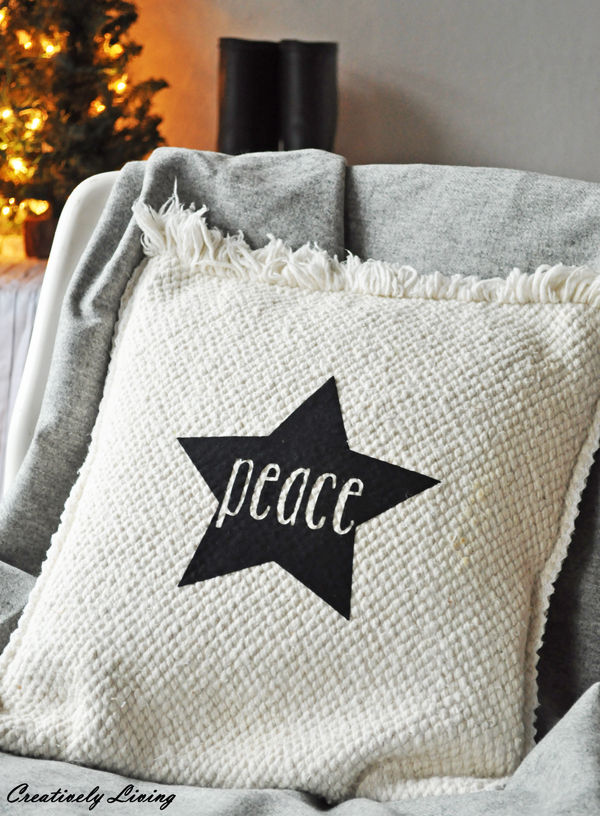 For more info and tutorial go directly to the source: http://www.creativelylivingblog.com/2014/12/silhouette-hoilday-pillow-project-first-christmas-pillows.html
GOODWILL JUMPER CHRISTMAS PILLOW
There are plentiful of DIY Christmas pillows tutorials. This is one of the tutorials that I like most. Not sure why.. It might be because of the photo that is in  that post.. The one with the baby goat – check it out yourself  ( the photo and  the tutorial):
Silhouette Hoilday Pillow Project …the first of the Christmas Pillows!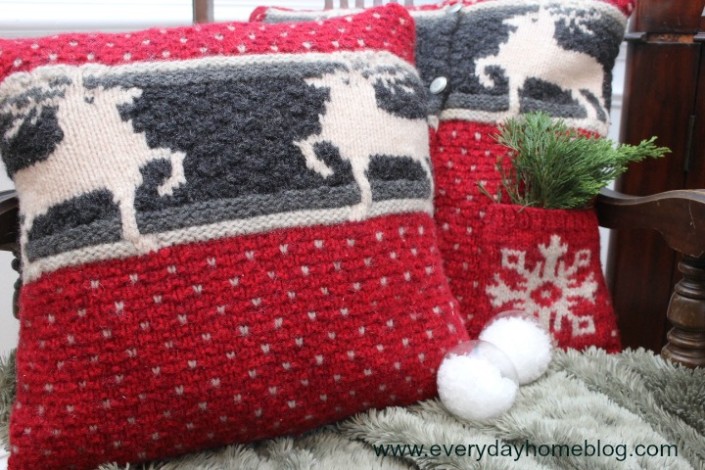 OLD JACKET CHRISTMAS
This is the last project for today. Similar to the one above ut made of an old jacket.
check out the tutorial on this blog: http://confessionsofaplateaddict.blogspot.ie/2013/11/a-cozy-christmas-pillowfrom-jacket.html